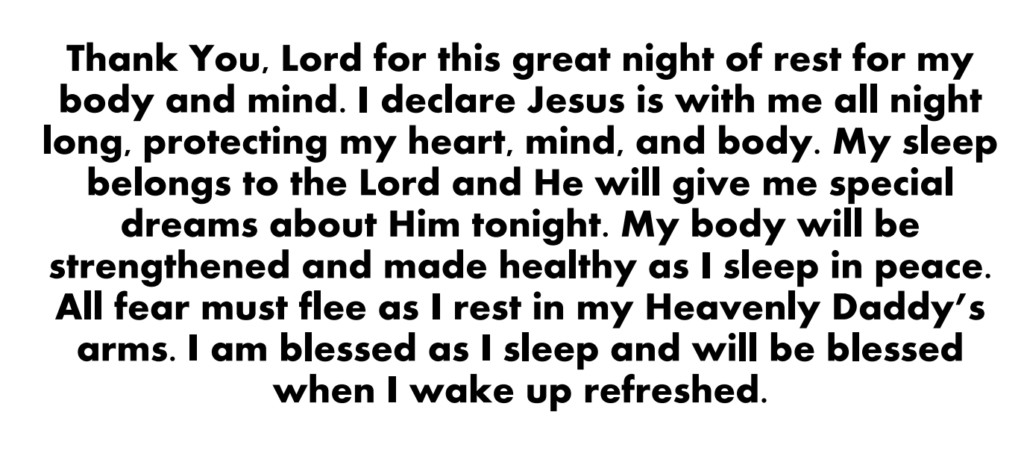 Is nighttime a struggle for your family? Do your children have bad dreams or are they plagued with fear at night?
Our children have been saying the morning declaration each day before they go to school, and we've noticed the difference it makes in attitudes as we file out the door. (I say it too!) We wanted to incorporate a nighttime declaration as well to combat fear after that sun goes down.
"When you lie down, you will not be afraid; when you lie down, your sleep will be sweet." Proverbs 3:24
Teach your children they don't have to be victims, but instead, they can stand in their authority in Christ and declare the Word over themselves. Pray for them, yes. But also teach your child that the Word in His mouth is powerful!
If you print this out, hang it by your child's bed, and say it with her every night, it won't be long before she has it memorized. It won't be long before she takes initiative and says it on her own.
Have you used a nighttime declaration? What does it include?