How do you get your children to connect, not only to the Bible, but to the God of the Bible?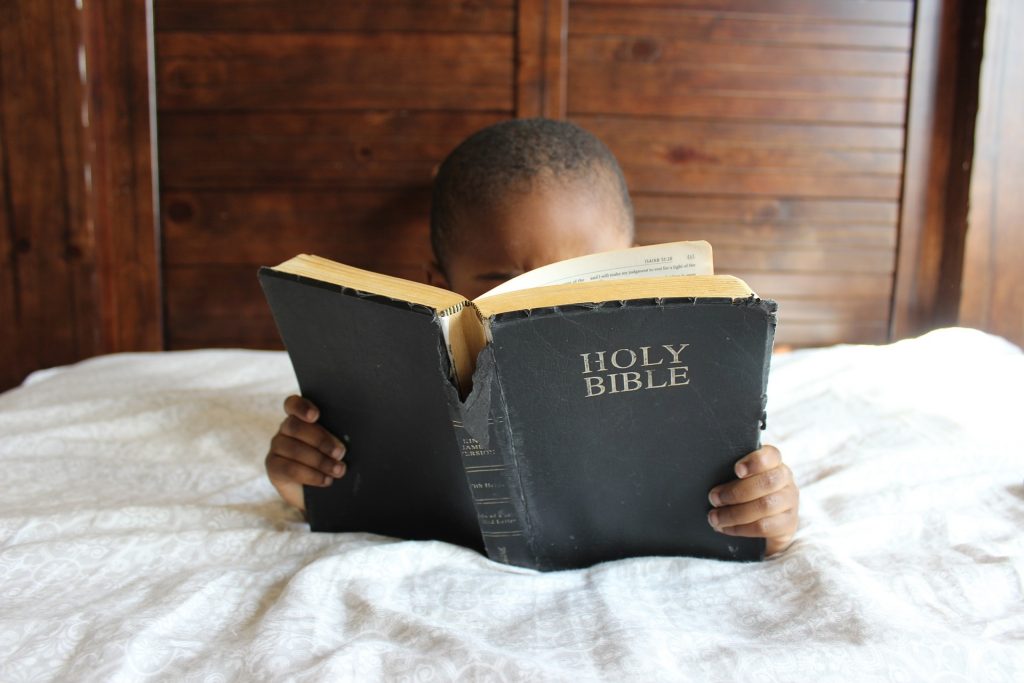 You know the difference, right?
Our children can know ALL of the stories OF the Bible and still not have much of a clue about the nature and character of God. If they can regurgitate facts but miss His heart, are we merely training Pharisees? (Ouch. I know.)
Awhile back I posted this video on the Equipping the Children's Facebook page highlighting a #quicktip on how to train your children to connect with the God in the Word of God.
It's so simple; Anyone can do this no matter what Bible they use. I don't care if you are using a Bible story book or the real deal and it doesn't matter to me what version you're using. After each passage ask your child "What does this show you about who God is and what He's like?"
You see, many of us were raised to read the Bible as if it were simply a manual telling us how to live. Many of us went to Sunday school and learned a slew of information regarding Bible characters and their godly and admirable traits that we were highly encouraged to emulate. And yet we are not transformed by knowing that we should be patient. We do not become brave by knowing that David had courage and we should too. That's just another form of legalism, friends and it's bondage – not freedom.
How are we – and our children- transformed?
2 Corinthians 3:18-
And we all, with unveiled face, beholding the glory of the Lord, are being transformed into the same image from one degree of glory to another. For this comes from the Lord who is the Spirit.
By beholding Jesus. By looking at the face of God. We become like what we worship, what we gaze on.
By directing children's thoughts to the nature and character of God in every passage of the Bible they read, we train them to seek His face and position themselves for the Holy Spirit to work inside them instead of training them to strive in their flesh.
It's such a subtle shift and yet it makes all the difference.
The Bible is His story and all of it, from beginning to end, reveals His majesty and glory. If we seek Him in it, we will find Him.
If you're looking for a way for older children to connect with this concept while reading their Bibles, check out the ETC Just For Me Bible Journal.