Children, even young children, can learn to pray for orphans. As they do so, their hearts will be moved for the less fortunate and the Father's heart for justice and mercy will be birthed within them.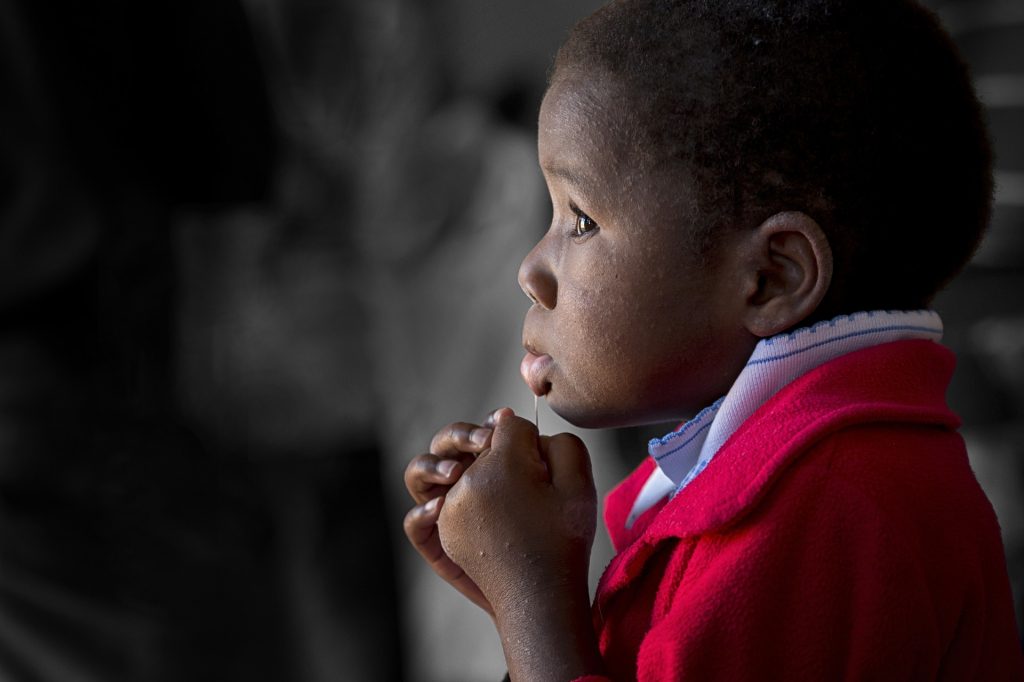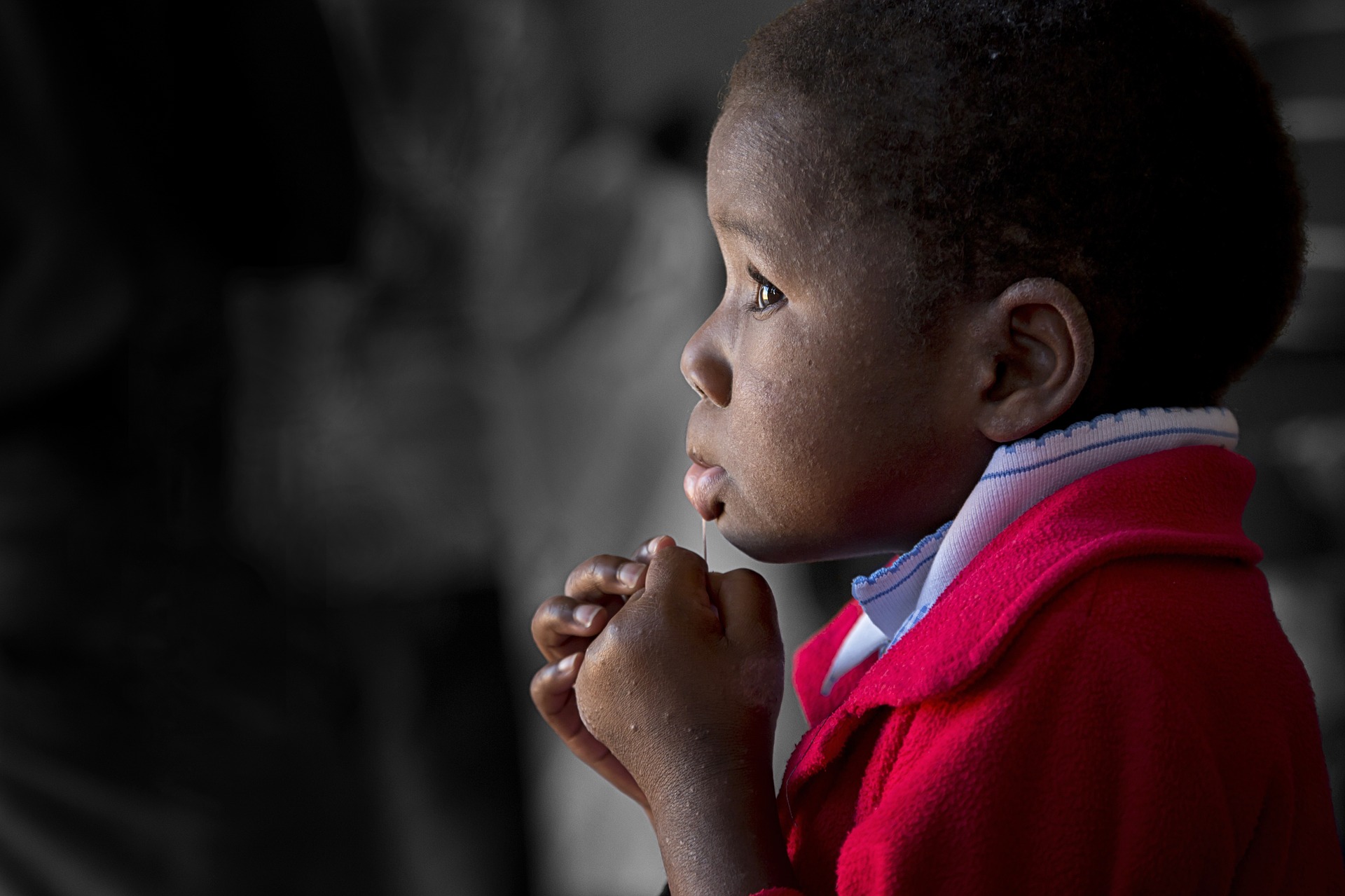 Some adults don't want to bring up unpleasant subjects with children, not wanting to crush their innocence. However, children are powerful agents in the Kingdom. When they pray for orphans, things change!
We used to do a Hannah/Samuel set at the Gateway House of Prayer where the children led worship and prayer for ten children up for adoption through the foster care system. These children were older, and the older the child, the less chance (statistically) of finding a forever family. But the children prayed, and we rejoiced as three of the children we were praying for found their forever families.
So, how do we teach children to pray for orphans?
Here's how I would explain it to young (preschool age) children:
Orphans are children whose mommies and daddies couldn't take care of them anymore, either because they died or because they went through hard times. Orphans are waiting for a family to ADOPT them.
Some orphans live in buildings called orphanages with lots of other children who don't have parents. Some live in foster care homes where a family decides to take care of them until they can find a new Mommy and Daddy to adopt them.
Some orphans are babies and some are big kids. Some are boys and some are girls. Some are sick and some are well. Some have special needs and some don't. "Special needs" means they need some extra help. They might not be able to see or hear or walk or understand some things. Some orphans are brothers and sisters who want to be adopted together because they want to stay together. Most orphans want to be adopted. They want someone to take them into their home and be their Mommy and Daddy and love them.
We can pray for orphans! One thing we can pray is for God to give them a Mommy and a Daddy. Another thing we can pray is for God to heal their hearts. Many orphans have sad or hurt hearts because of what they've been through. God can heal their hearts and give them joy. We can pray "Heal their hearts", "Fill them with joy", and "Show them Your love."
Here are a couple of prayer activity sheets that you can use with preschool children.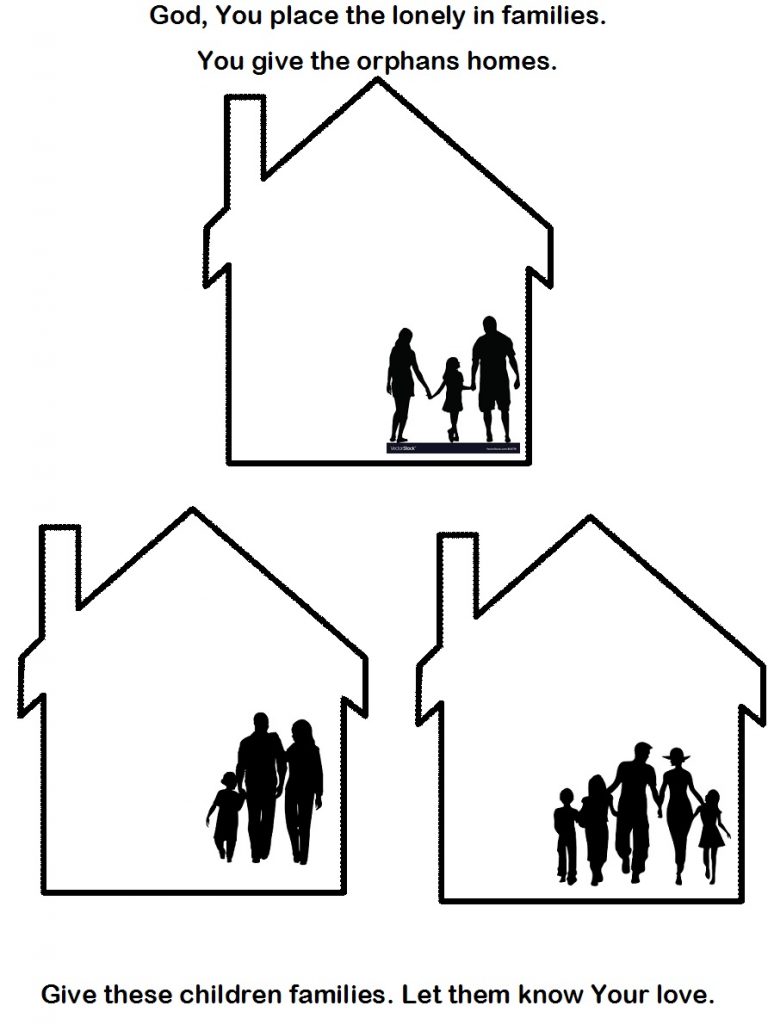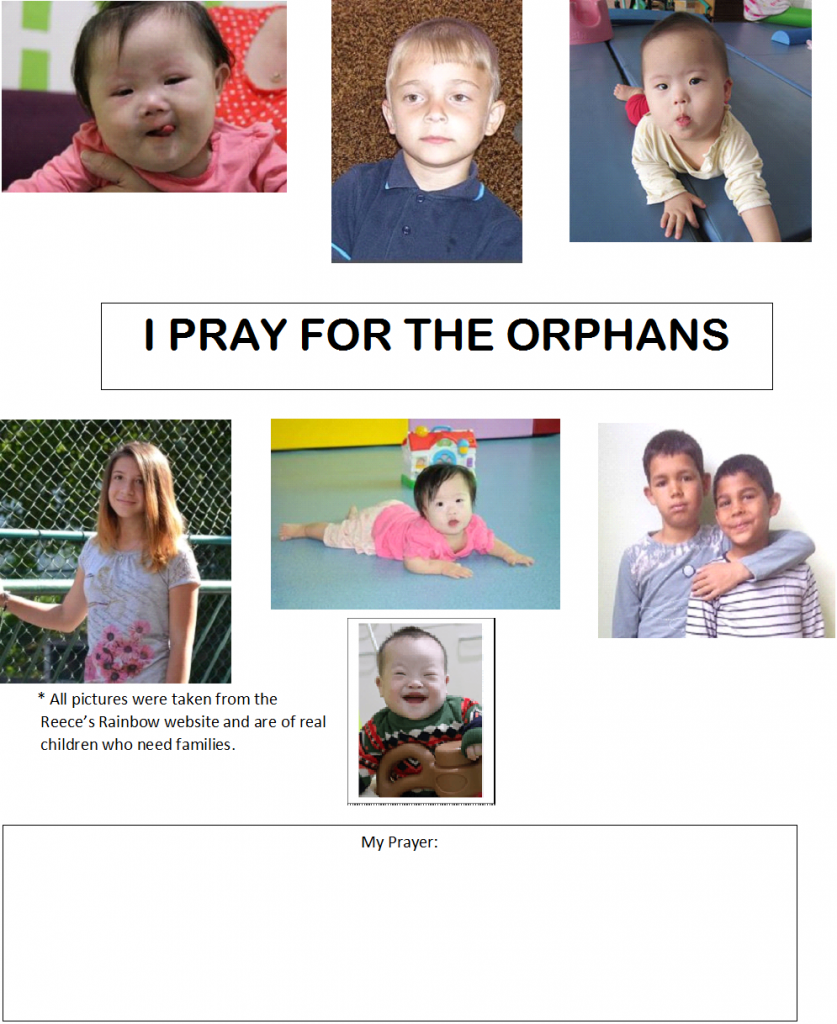 Here are picture prayers that you can use for praying for orphans.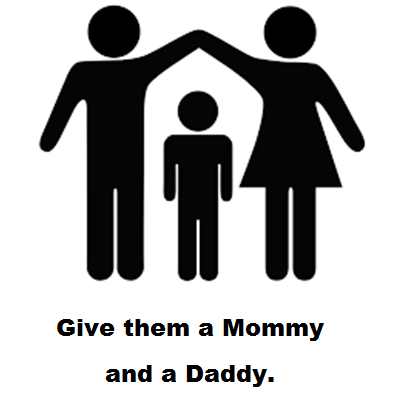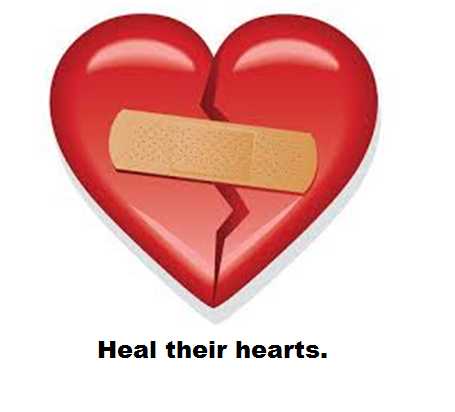 So go ahead and lead your children or the children you work with in praying for orphans and watch the Kingdom of God come through the pure prayers of little ones.