The following is an article on Interceding for Your Children Through Art by guest contributor Brittany Roach. Brittany and her husband Benjamin have been an integral part of building up houses of prayer in different cities in the United States. They have a heart for the next generation, prayer, and the arts. If you enjoy this article, you might also want to check out our article on Prayer Crayons.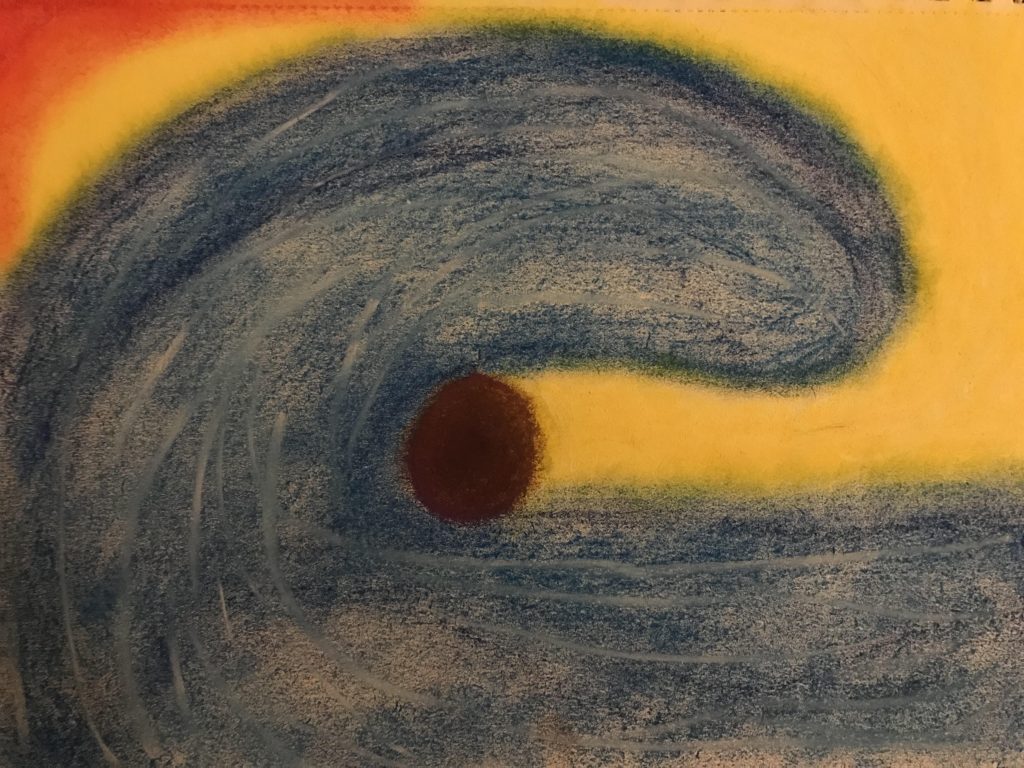 Interceding for Your Children Through Art

I have good news: Prayer does NOT have to be boring! In fact it can be incredibly enjoyable while being powerfully effective.

Today I'm going to share with you about how I intercede for my children (or anyone) with art. Basically, you can use any art medium ( crayons, colored pencils, pastels, paint, etc.) and any canvas (computer paper, sketch book, or flat paint canvas) for this encounter with God.

There are short prayers (all found in the Bible) that are assigned a color. All you do is invite the Holy Spirit to paint with you, and then put color on the canvas. You can use as many different colors as you want and as many different shades of each color as you like.

Here is the key that I use:
Red = Show Your love (Phil 1:9)
Orange = Send Your fire ( 1 Thess 5:23-24)
Yellow = Shine Your light (Num 6:25)
Green = Have mercy (2 Thess 3:1-5)
Blue = Fill them with Your Spirit (Eph 3:19)
Purple = Let Your kingdom come (Matt 6:10)

That's the rainbow (easy to remember), but more prayers can be assigned to more colors!

Examples:
Black = Push back the darkness (1 Peter 2:9)
Brown = Root them and ground them in love (Eph 3:17)
Pink = Fill them with joy (Rom 15:13)
White = Give them wisdom and revelation in the knowledge of You (Eph 1:17)

You can have as many different prayers as you have colors! If you find it in the Bible, you can assign it a color and pray it as you create art.
Now I want to share a few examples: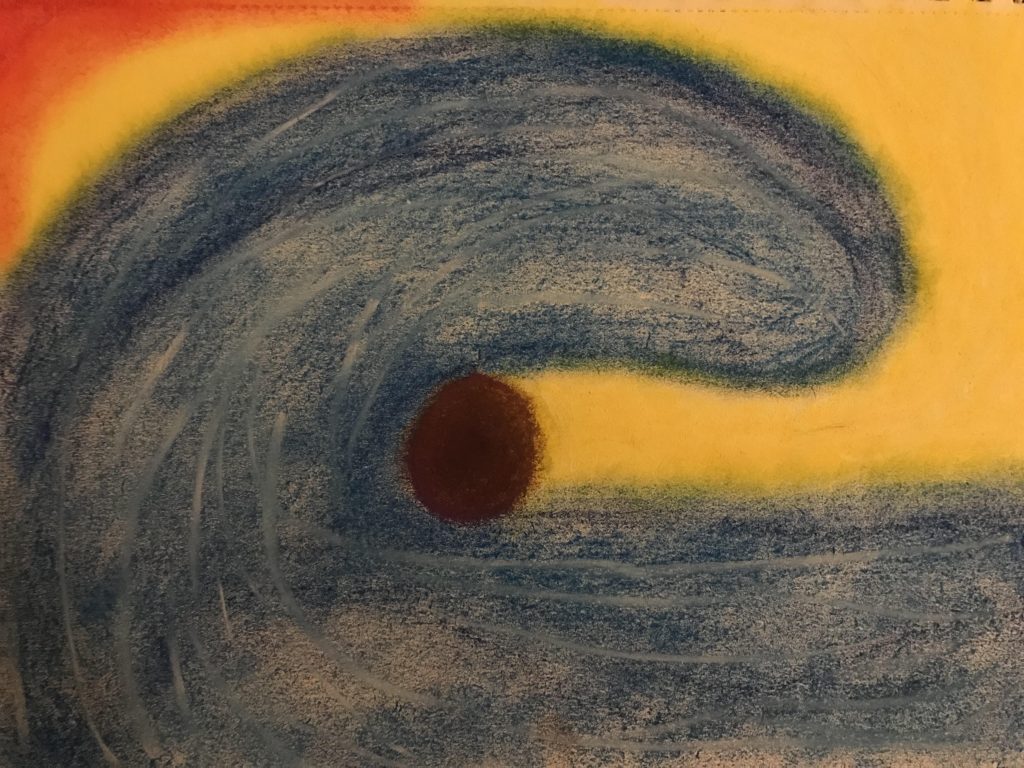 This first one I prayed for my son, Reuben. I was praying he would be full of the Holy Spirit and that that would make him bold. So I got out my blue and made a large area blue. It ended up looking like a wave, so I went with it. I sensed light bursting forth from this bold man of God. So I filled in with yellow, and I made a small black dot in the heart of the wave to represent the smallness of the enemy compared to God's glorious light.
In the natural I wanted to add more colors, so I chose red and decided to put it in the corner. The rainbow effect brought me so much joy! I decided to cover the black spot with purple.I also added white into the blue for dimension and to add in more prayer.

This picture I prayed for my son, Jonathan. I sensed that he will be full of mercy. So that's what I prayed. I saw him as a jar of clay that had cracks, holes, and imperfections, but that is where the mercy flowed out, as well as out the top. For artistic effect I chose to use three different shades of green, all to represent mercy.
I colored the inside of the jar black to represent how we are empty without God, but is also a prayer for darkness to be pushed out of us with the light of God. I used all three shades of green to make it rain because I was singing the song, "Mercy is falling is falling is falling. Mercy it falls like a sweet spring rain. Mercy is falling is falling all over me," as I colored.

Now, those two to me are simple pastel drawings. I simply trusted what felt good in the place of prayer. But I also recognize that we are all at different ability levels, and while some may be quite unimpressed by my artwork, some of you may look at these and feel intimidated. Please don't. To show you how simple this can be, I want to show you the third drawing I did for my oldest son, Samuel.
I simply wanted to pray that he would be bathed in love, so I drew him as a black line and made a red squiggle around him. Then I thought of Psalm 23:6 "Surely love and mercy will follow me all the days of my life." So green was next. Then I added a few more of the basic colors and this is how it turned out. Super simple. Unimpressive, but I thank God for it, because it is a prayer for my son. In this one picture I prayed at least six power-packed prayers and enjoyed God while doing it.

I have also colored a whole page one color as I meditated on that one Intercessor prayer. Like I said, you can use multiple shades of one color to enhance the creative experience. And you can use distinguishable imagery or just make marks or colored areas. Keep it simple. Enjoy the process.

It can be difficult to explain the nuance of what order I hear from God and decide what to put on my canvas. Or if I pray first and then color, or add color and then pray what it represents. The truth is that there is freedom in this experience and the goal is to connect with God in an enjoyable and effective way.
Another benefit is that I have these pictures to remember this prayer time with God, and it reminds me to pray the same things again and again. It's amazing how adding a creative activity to prayer can help you engage more as well as seal the memory in your mind.

I encourage you to #praytherainbow and tell us about your art experience in the comments or on social media. Make sure to use the above hashtag when you share your art and on Facebook or Instagram.