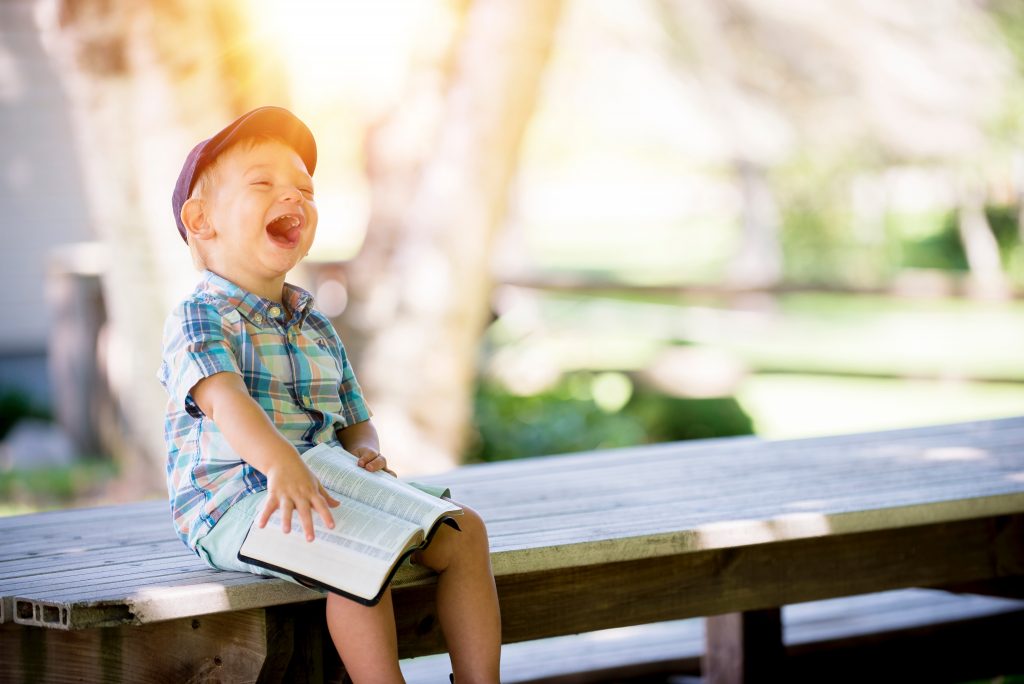 Our goal is ENJOYABLE PRAYER. Prayer is friendship with God – Enjoying Him and being enjoyed by Him. As we build our family altars, we endeavor to do so with His heart and purpose in mind.
Isaiah 56:7-
Even those I will bring to My holy mountain
And make them joyful in My house of prayer.
Their burnt offerings and their sacrifices will be acceptable on My altar;
For My house will be called a house of prayer for all the peoples.
The defining characteristic of the place of prayer is to be JOY.
If your children don't enjoy prayer time, something needs to shift. The Holy Spirit is the only one who can shift their hearts, drawing them toward Himself. We unclench our own hands and lay our children at His feet again.
However, there are steps we can take to discover JOY in the place of family prayer.
Prayer always begins with our view of God. Do you see Him as joyful? Do you view Him as taking great delight in your family prayer times, weak and chaotic as they may be? When you picture Him, do you picture a smile on His face? Do you picture Him dancing with you, over you?
Zephaniah 3:17-
The Lord your God in your midst,
The Mighty One, will save;
He will rejoice over you with gladness,
He will quiet you with His love,
He will rejoice over you with singing."
Teach your children that God is a glad God. Yes, He does get mad and sad sometimes. Yes, we are to revere Him. But He is full of hope and joy. He is not in a bad mood. Who wants to hang out with someone who is grumpy all the time? No one! If your children think God is a grumpy God, they will not want to come before Him in prayer. If they know His delight in them, they will want to draw near.
Many different tips and tricks to make family prayer time enjoyable are on this site, from using prayer props to coloring your prayers, prayer walls to using clip art and stickers.
And here are THREE new PICTURE PRAYERS and how you can pray them in an enjoyable way.
FILL THEM WITH HOPE!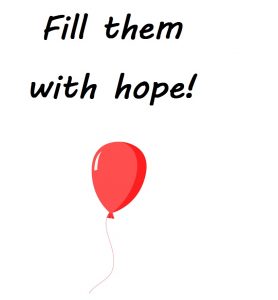 Hope means believing that God is going to do GOOD THINGS!
Take a balloon. A deflated balloon is someone who does not have any hope. They are discouraged. They do not believe God is going to do anything good. Start blowing up the balloon. Pray "Fill them with hope, God" and continue blowing up the balloon. Have the children continue praying "Fill them with hope" as the balloon gets bigger and bigger. Demonstrate how someone filled with hope sits on the edge of their seat, waiting with expectation for God to do something GREAT!
Write a smiley face on one side of the balloon and HOPE on the other. Take turns tossing the balloon back and forth praying for different people to be filled with hope. "Fill Daddy with hope!" Throw the balloon. "Fill Grandma with hope!" Throw the balloon.
2. GIVE THEM COURAGE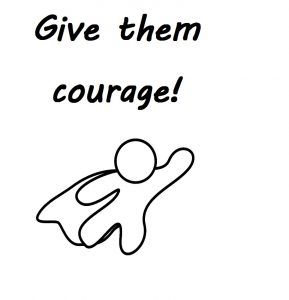 Courage means we can be brave because God is with us!
Allow your child to wear a superhero cape and run across a shower curtain map praying "Give them courage!" Or have them run and jump on the country of their choice praying for courage. Or, if you have a prayer wall, have your child run and touch a picture praying "Give them courage!"
3. GIVE THEM PEACE!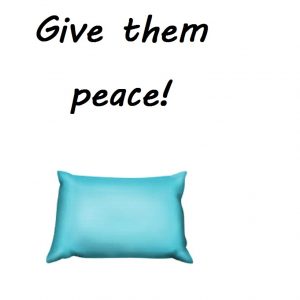 When we are worried, we can't lie down and get comfy because we scared God won't take care of us. But when we have peace, we can lay down and get nice and comfy knowing that God is taking care of us.
Pray with a pillow. Your child can put a pillow on a country on the shower curtain map, praying "Give them peace!" Or, you can toss a pillow back and forth praying for different people to have peace.
Have fun! Enjoy God because He enjoys you!